The IP Company was at the Swedish-Dutch Defense, Security, and Aeronautics Innovation Days on September 20th and 21st, 2023.
The event theme was about 'Enhancing Production and Supply Chain Resilience', facilitating compelling dialogues and insights into the defense sector. We were hosted by the Swedish Ambassador, Johannes Oljelund, at his residence on Wednesday evening, a gesture that underlined the spirit of collaboration between The Netherlands and Sweden.
Thursday was enriched with informative meetings and insights from good speakers like RVO, addressing the European Defense Fund (EDF) to integrate Small and Medium-sized Enterprises (SMEs) more seamlessly into the ecosystem.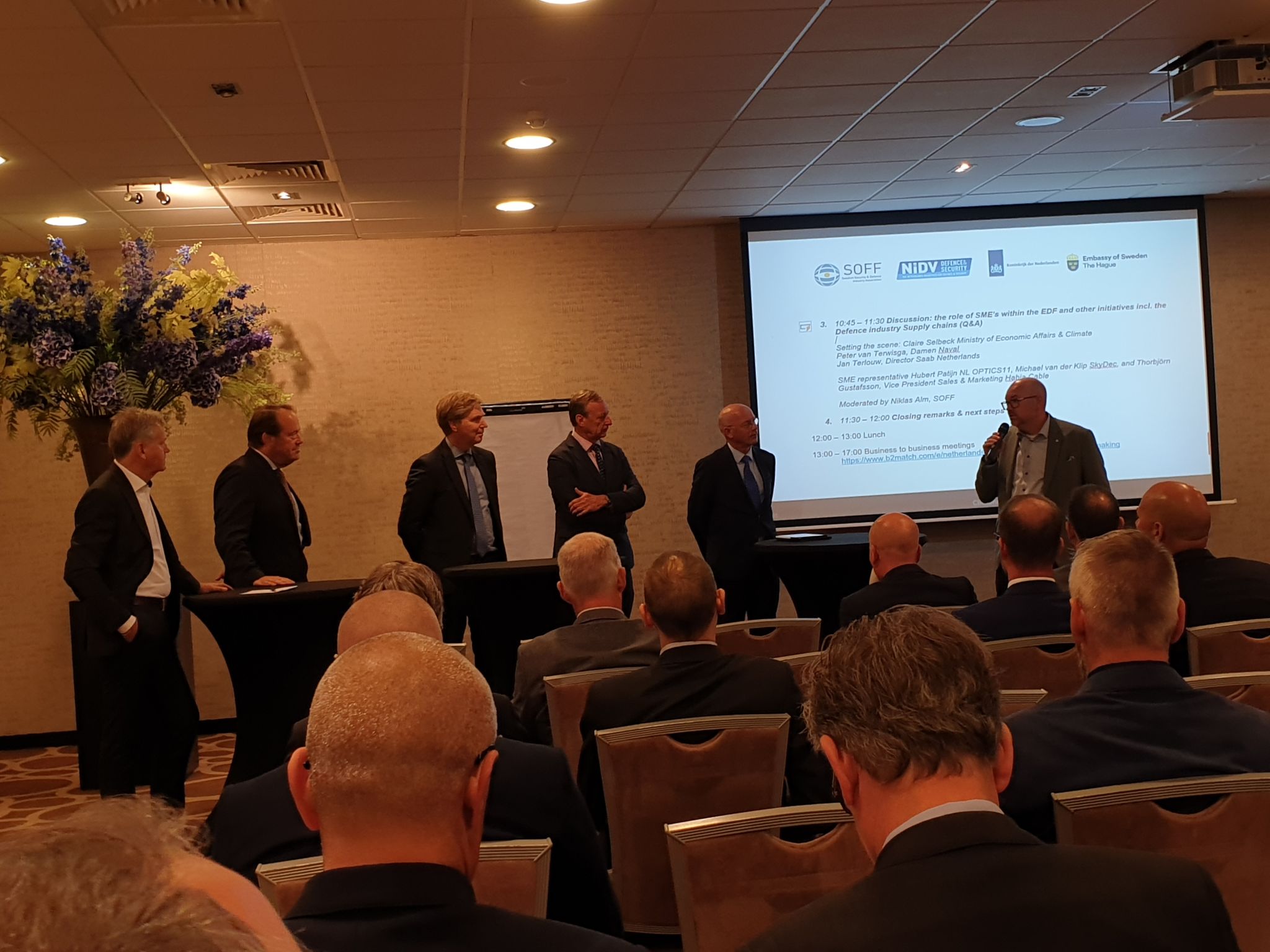 Highlights included:
Visionary perspectives from Damen's # Petervan Terwisga and Saab's Jan Terlouw, offering nuanced approaches to the European defense fund.
Panel discussions exploring synergistic approaches to involving SMEs in defense initiatives.
These two days have been fruitful for us, we gained many new connections and knowledge. We extend our gratitude to the NIDV for this wel organised event, lunch and networking.