Combining Vision and Intelligence
With 20 Years of Experience
Join The IP Company at the NEDS
in Ahoy Rotterdam on November 30th
For more than 20 years, The IP Company has been a leading software development company focused on developing secure wireless communication and messaging systems (WCMS) for naval vessels, military compounds and military airports. Our innovative WCMS system ensures reliable communication via voice, video and messages between crew members and soldiers. We install our software within the integrated military network as a service on a vm server, to which regular IP telephones and wireless handhelds that work with WiFi, Tetra or Private LTE are connected. Our latest development is that we can now also track the person with an accuracy of 50 centimetres.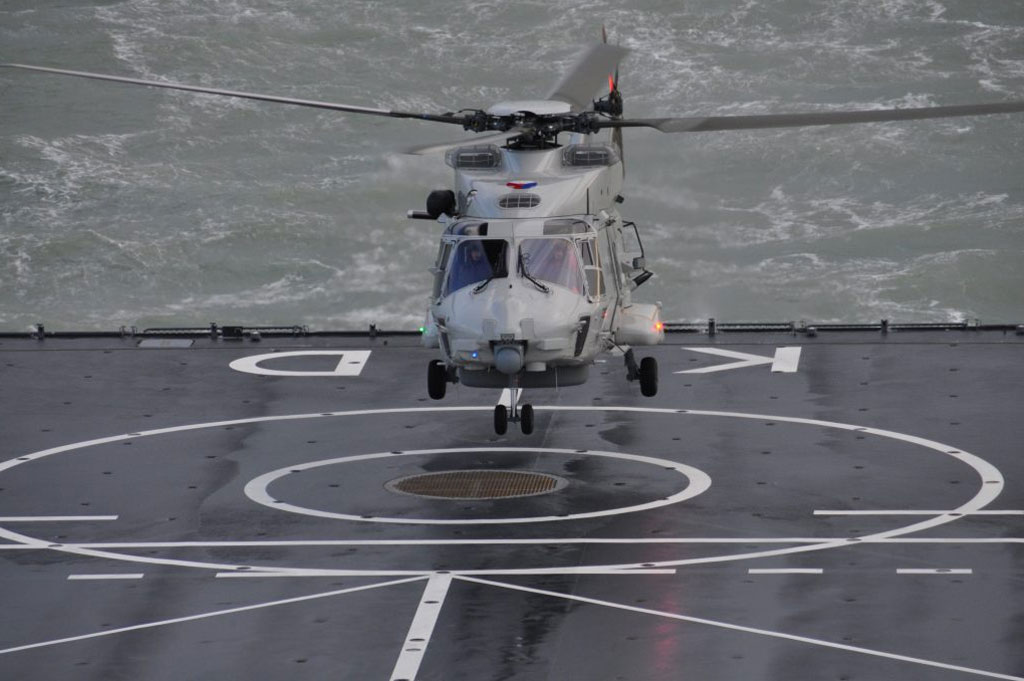 Wireless Communication & Messaging
The Wireless Communication & Messaging System (WCMS) developed by The IP Company ensures that information ends up directly and fast at the right people. Crew members can be mobilized immediately, not wasting valuable time. This efficiency will provide cost savings for additional personnel and limits possible damage.
Whats'UP is a Warning, Host, Alert, Task and support damage control system. The Whats'UP system is a tool designed to manage and protect various operational functions. It monitors, processes, and evaluates the effects of these functions, identifying any that are experiencing issues. By using predetermined scenarios, Whats'UP efficiently assigns tasks, sends alerts, and issues warnings. It also communicates with relevant staff members. This system ensures business continuity after a disaster by using an automatic backup process for fail-over systems.
Our system supports various ruggedized handheld devices that use WiFi, Tetra, or Private LTE connections. We also offer handhelds specifically designed for extreme situations, such as ATEX-compliant devices. To ensure security, we implement a unique login procedure. Depending on the user's login credentials, they will be granted access to their designated role at that time. The appropriate applications will then be streamed and installed on the user's device. During their session, users will receive messages and calls. Upon logging out, all applications will be uninstalled, and any data will be removed from the handheld device.
We use IP telephones with 802 x certificates which are easy to handle and each telephone has its own user interface. Switching between lines, call transfer and all other administrative functions, have proven to be user friendly – however, extensive manuals are available, if required. Although the phone has its own web interface, the main configuration is done via the ADTEL/WCS management GUI. The phone GUI will normally only be used for analysing failure situations.
The IP Company philosophy has been from the start in 2002 to design a wireless solution that is ready for an all-wireless environment. This means a solution that provides high density access and perfectly supports voice and video application for the users. In order to achieve this, we needed to get control of the network rather than having clients define the speed of the network, when to roam, where to roam, how to distribute themselves over the available resources.
The WCMS is a system for internal communication on board a ship platform. Of course there are circumstances where you wish to communicate with the outside world. For security reasons this type of communication will be handled through a gateway. A gateway can make a connection to the outside world through ordinary GSM but also through INMARSAT, irridium or UHF / VHF Radio. By making use of a gateway communication can be controlled and suspended when and if necessary.
Brochure
The IP Company is a leading company in wireless communication systems aboard ships. With more than 20 years of experience in developing communication systems, The IP Company has developed a system (WCMS) that facilitates wireless situation awareness.
The dedicated team at The IP Company will work along with the client to offer the best solution in every situation. Close collaboration and short lines of communication make The IP Company a great partner.