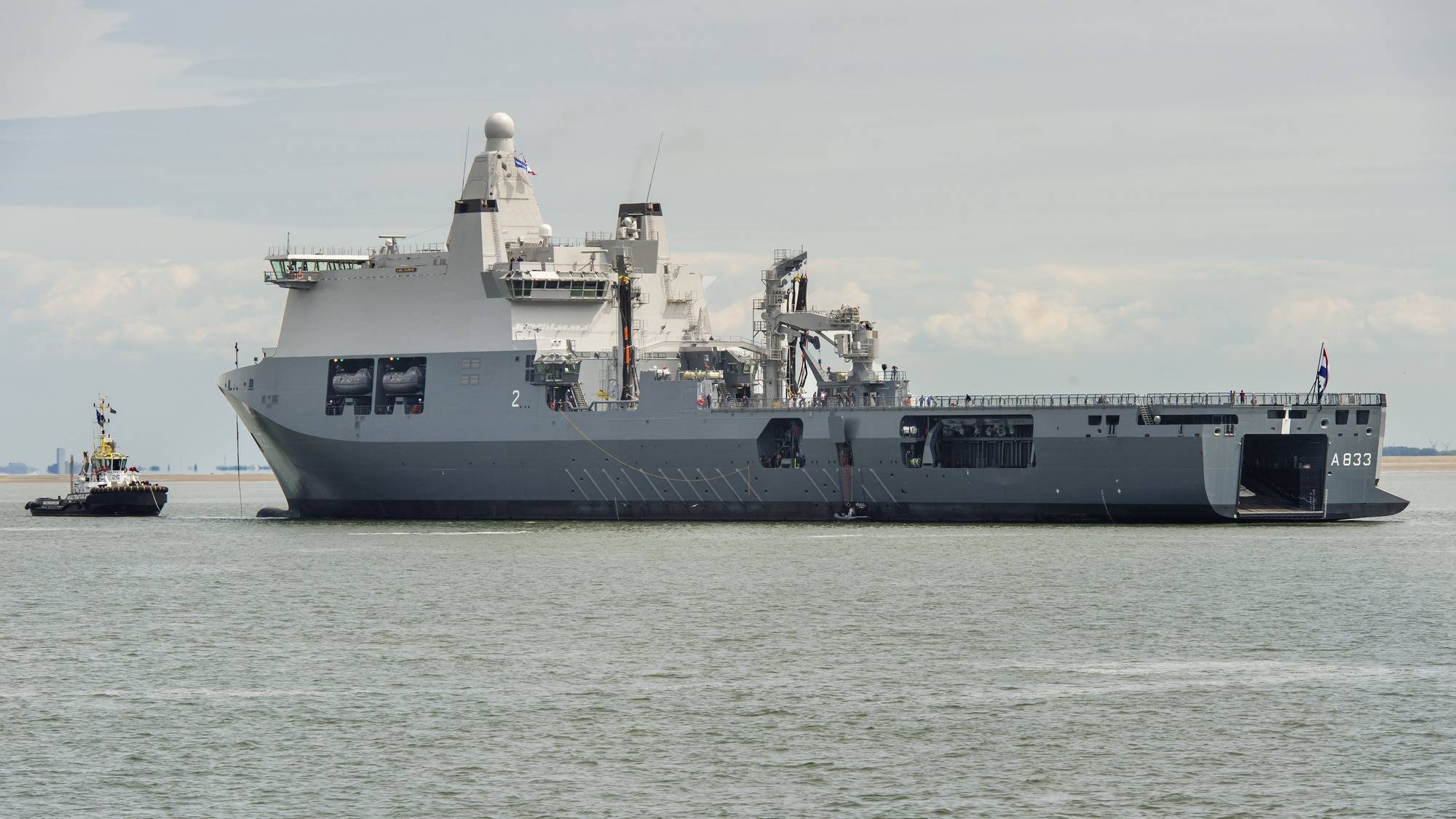 The Wireless Communication and Messaging System
Wireless Communication and Messaging
The Wireless Communication & Messaging System (WCMS) developed by The IP Company ensures that information ends up directly at the right people. This can be mobilized immediately, not wasting valuable time. This efficiency will provide cost savings for additional personnel and limits possible damage.
General Description
The WCMS communication system enables voice communication between crew members, both in the administrative and operational domains. The system is one integrated system, which connects regular desk phones as well as wireless handheld devices. The WCMS system enables voice calls between phones and external systems. There are fixed, wire connected phones and mobile phones connected via WiFi. All external voice systems are connected using a Media Gateway, which is a rack mounted system equipped with modules similar to a network switch, but for phone lines such as ISDN and analogue.
The WCMS system controls desk phones which can perform functions including call transfer, find me/follow me,Do Not Disturb, group/conference calling and Call Waiting. The WCMS devices perform the same functions and additionally provide a secure Android environment. The WCMS sub-system enables communication between crew members anywhere on the Ship. The system consists of a redundant IP PABX telephone system on top of a military cloud, where communication is possible between different 'endpoints'. These endpoints are represented by rugged mobile handhelds, fixed IP phones, ISDN/analogue phones and user terminals. The desk and conference phones are regular SIP phones and connect to network switches using standard network cabling. WCMS communication is designed to support firefighting and damage control, with users in high noise areas wearing personal protective equipment able to utilize the system. The WiFi network is managed by a WiFi controller; software running on a Virtual Machine in the network, which connects to special Wireless Access Points to create a Wi-Fi network. All of the physical Access Points are virtually merged to create a single Access Point for the handheld devices, preventing roaming issues and ensuring constant connectivity. Antennas are installed both outside and inside the Ship in order to support connectivity below and above decks. The WCMS system provides internal mobile command and control communications both below and above decks for mobile individuals and groups.
System Management
The management of WCMS to control and configure the system is done from one central Web interface which resides on the WCMS Virtual Machine (VM). This VM also contains the central configuration database, which holds all data, logging and auditing information. Monitoring of the WCMS system is done using Nagios, which is a tool that enables a System Administrator to configure components and equipment to be monitored.
All phone devices behave as regular phones to the end users, but are further enhanced with specific functions for naval use. Additionally, authorized users can logon to a phone and the phones will immediately be equipped with their profile settings.
The virtual machines and Media Gateways are delivered in duplicate to prevent a Single Point of Failure. The Virtual Machines are running in a Master/Slave configuration. In a fail-over situation the Slave will automatically take over.
Save money and time
The system can be used as a telephone switchboard and task system. The task system takes action on certain daily events. Let's use the example of refilling paper and/or toner in a copier machine. You do not know beforehand when you will run out of paper or toner, but it always happens when you are in a hurry. Searching for an available employee within the organization requires a lot of time. Within WCMS, individuals are classified based on their positions and tasks. These employees can choose when they are "on the job". Then the system can always find the right individual. This will immediately provide you with the right individual when you call this function. That delivers huge savings and prevents annoyance.
Communicate more efficiently
By classifying employees in positions and qualifications – such as First-Aid-certificate, internal fire brigade – the system is able to connect you with the correct individual, just with the press of a button. In emergencies, the WCMS can perform stand-alone actions. For example, during a fire you may call and merge certain individuals to a group chat.
Automatic reporting
The communication system can also be linked to external sensors, such as sensors in a machine. Through this, the mechanic on duty receives messages from these sensors. The WCMS sends the right messages to the right individuals based on availability. Therefore, there is no need to continuously have a technician on the spot, allowing him/her to organize his/her time more efficiently. In addition, you have lesser need for staff resources. If an emergency is created, reported by a sensor, then a special communication schedule takes care of escalation.